Welcome to our new studio
Practice yoga with Gerdahallen, in a calm environment together with our dedicated and skilled teachers.
In March 2020, we opened the doors to our brand new Studio where you can enjoy over 40 yoga classes a week! We offer everything from PowerYoga in different levels to YinYoga, Back Yoga, Yoga Nidra and SeniorYoga.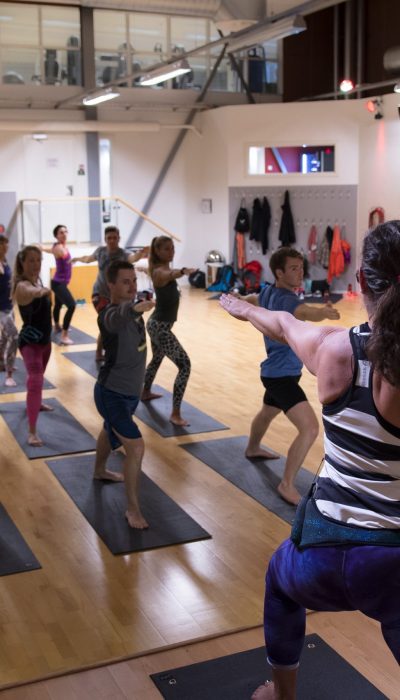 YinYoga
For you who wants your yoga session to be soft, quiet and want yoga to provide total relaxation. A workout that is soft, quiet and soothing with a lot of stretching. You do simple positions in a slow flow, very soft and each according to their conditions. At the same time, you stimulate the body's energy pathways so that yoga becomes like an acupuncture without needles.
Our YinYoga takes place at a slow pace, which also means that the whole session is like a long meditation with room for a lot of presence training. Each session ends with rest and meditation.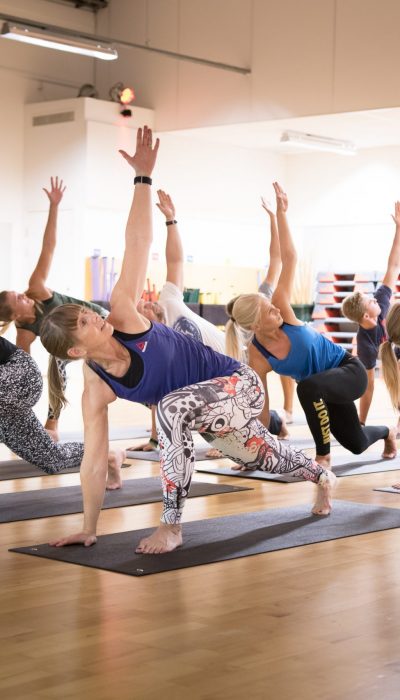 YinYangYoga
This session combines dynamic, active and flowing yoga movements (yang) with the quiet, passive founding (yin) positions. A holistic approach where we balance the body by working both muscularly and in the deeper tissues (joints, ligaments and connective tissue). It is a soft and meditative practice that gives you the opportunity to increase awareness and presence, open and strengthen the body, release tensions and blockages so you get a freer energy flow and better balance in both body and mind.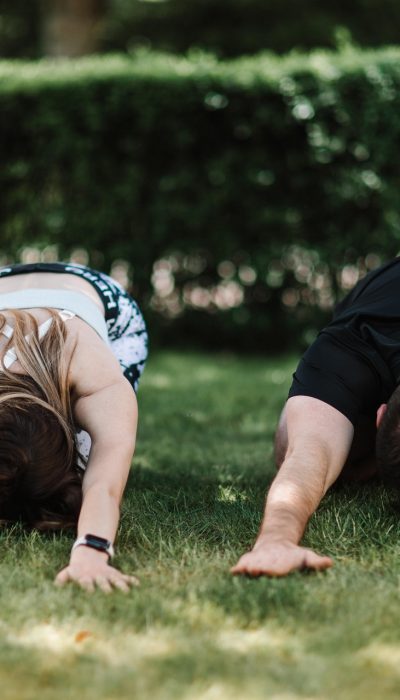 PowerYoga
It is something certain about yoga and breathing in the fresh air with only the sky above us. We adapt the positions to the weather and have the base in PowerYoga, which includes physical exercises, breathing and meditation. We land in the body with the help of yoga movements or yoga postures, at the same time as we soften and strengthen the body and help the mind to slow down.
Bring your own yoga mat and clothes depending on the weather. We start and end the Yoga outside Gerdahallen's entrance. The instructor can check you in outdoors so if you do not want to go in, see you outside about 10 minutes before the class starts. WELCOME!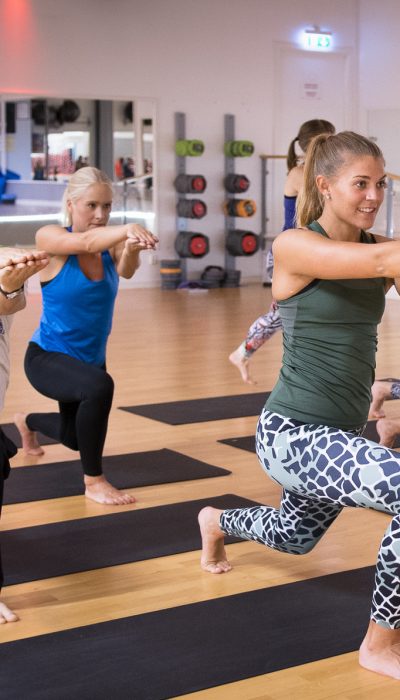 BackYoga
BackYoga is focused on the back, neck and shoulders and how you can build a stronger back through yoga training. Back Yoga is suitable for both you who have back problems and also you who want to keep your back strong and flexible. In Back Yoga we work with gentle exercises that give the body increased strength and stability.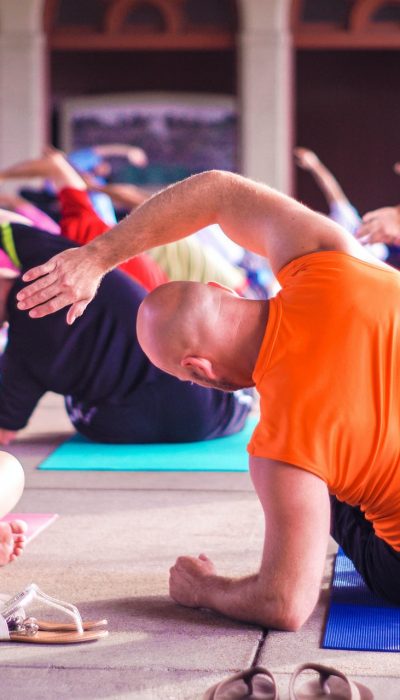 SeniorYoga
SeniorYoga 1 is for you who have not practiced Yoga before and SeniorYoga 2 for you who are used to Yoga practitioners. The pace is slower and time is given to enter the positions in a safe and strengthening way. The goal is for you to find strength and joy in yourself where you are in life right now. Each class is 70 minutes and consists of breathing exercises, physical yoga with lying, sitting and standing positions as well as final relaxation.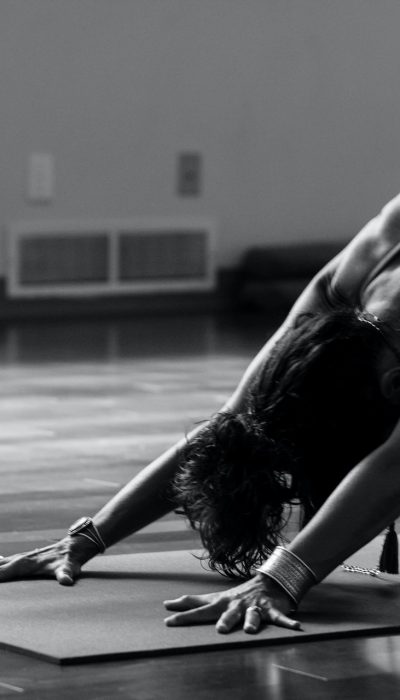 YogaNidra
YogaNidra, yogic sleep, is a method of active relaxation, where the body should sleep but the mind should be awake. To keep the mind awake, you consciously direct your attention to different parts of the body, count, visualize or perceive different bodily sensations. Yoga Nidra provides rest and energy and is good for counteracting stress and insomnia.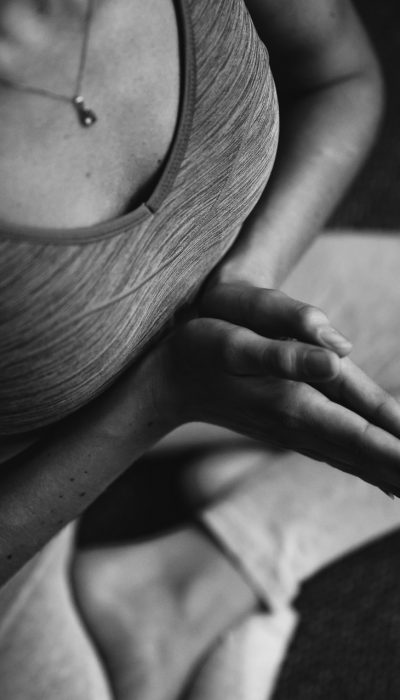 MorningYoga
Starting the morning with yoga is a wonderful start of the day. The morning session is softer and suits all levels of participants. We recommend that you have at least one PowerYoga 1 or have equivalent experience.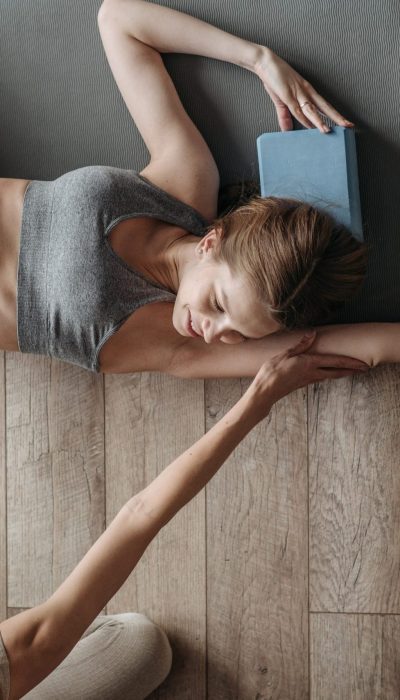 PregnancyYoga
Yoga becomes a tool for dealing with hormonal fluctuations and provides an awareness so that pregnant women's can deal with tension, anxiety, fear, change and childbirth. With PregnancyYoga you get a knowledge of the body that gives you the opportunity to be present in your pregnant body and presence with the child is created.
No previous knowledge to participate in pregnancy yoga is required. Some movements are modified to suit the pregnant body.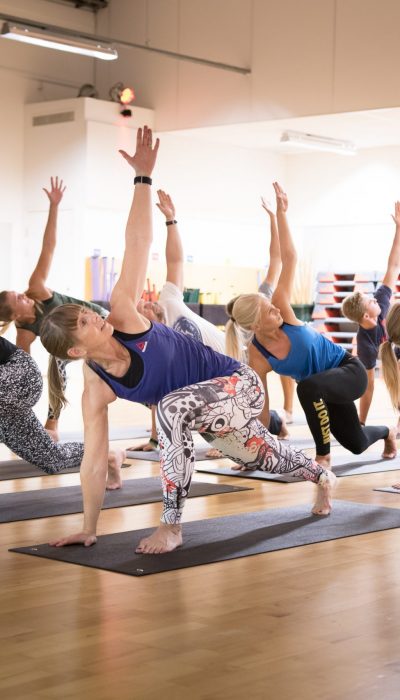 Our YogaStudio
All Yoga products in the Studio are of the best quality from Yogiray; Sweden's own brand. Completely free of toxins and all products are organic.
Yogamat Grip mat
5 mm thick and 180 cm long
Black
When the grip is everything. Ultra-absorbent mat that offers maximum grip. Grip mat is the award-winning mat that suits all yoga styles and practitioners. At Grip mat, you stand firm and steady with maximum support, even in the most demanding asanas. Grab food quickly becomes your trusted yoga friend in wet and dry.
Yoga blanket – extra large
This wonderful blanket in organic brushed cotton is a multi-product in yoga with a variety of uses. Wrap the blanket over you and keep warm in the well-deserved savasana.
Provides warmth in savasana and extra height in positions. Keeps fit at full load of body weight.
Ann Ringstrand's Bolsters and Meditation Pillows
We are almost alone in Sweden in a STUDIO to have Ann Ringstrand's Bolsters and Meditation Pillows.
Ann Ringstrand, fashion and lifestyle designer and founder of the clothing brand Hope, has designed a collection of exclusive yoga accessories for the Swedish yoga brand Yogiraj. Yoga meets home, fashion and design in a natural combination for a modern urban lifestyle. The collection that Ann Ringstrand has created exclusively for Yogiraj is called "Tree of Life" and consists of a bolster, two different meditation pillows and a yoga bag in organic materials. The name "Tree of Life" symbolizes that everything is connected and reminds us that we are never alone. Ann Ringstrand has taken inspiration for the products' different patterns from the theory of sacred geometry, something she has worked with in her studio in New York for many years. "When Yogiraj contacted me for a design collaboration, I immediately felt that we were perfect for each other, because we both combine Swedish design with yoga and meditation and feel a responsibility to convey non-toxic and organic products," says Ann Ringstrand.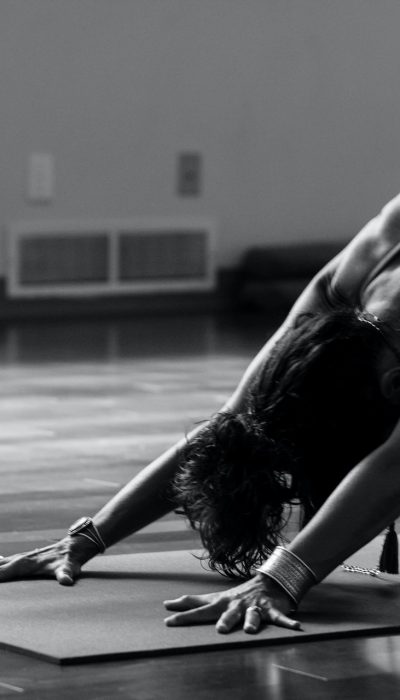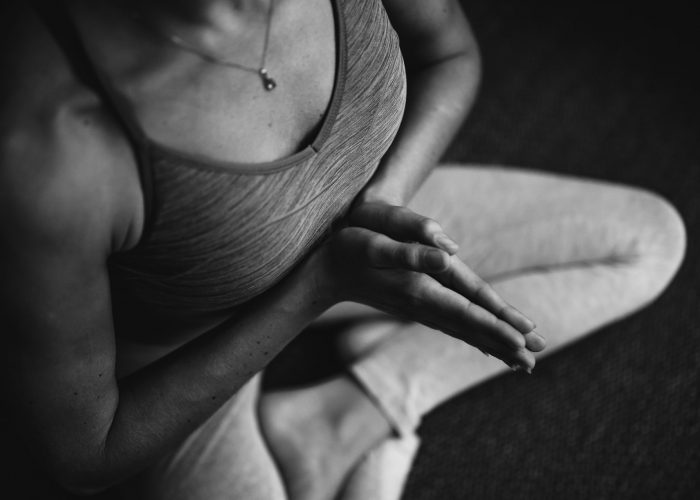 Courses
Pregnancy Yoga
Autumn courses – sign up online or by our kundservice. 
PregnancyYoga (Mondays in the Studio 13.45-14.45) v 38-42
PregnancyYoga (Mondays in the Studio 13.45-14.45)v 46-50
Meditation
Gerdahallen offers courses in meditation, which are given on five occasions per course.
Meditation is observing the mind and discovering how the mind works. We meditate to reach awareness of our thought processes. The right meditation develops a deep stillness and the course gives you tools to get started with meditation. You will learn different techniques for finding stillness and coming to meditation. We start calmly with short meditations and gradually extend. We work physically in positions that will open up the body and help you to be able to sit still. You get a little insight into the philosophy of Yoga. The goal is 20 minutes of silent meditation.
We will return with more information before the next start!
Book course